Eastertide ~ Week 6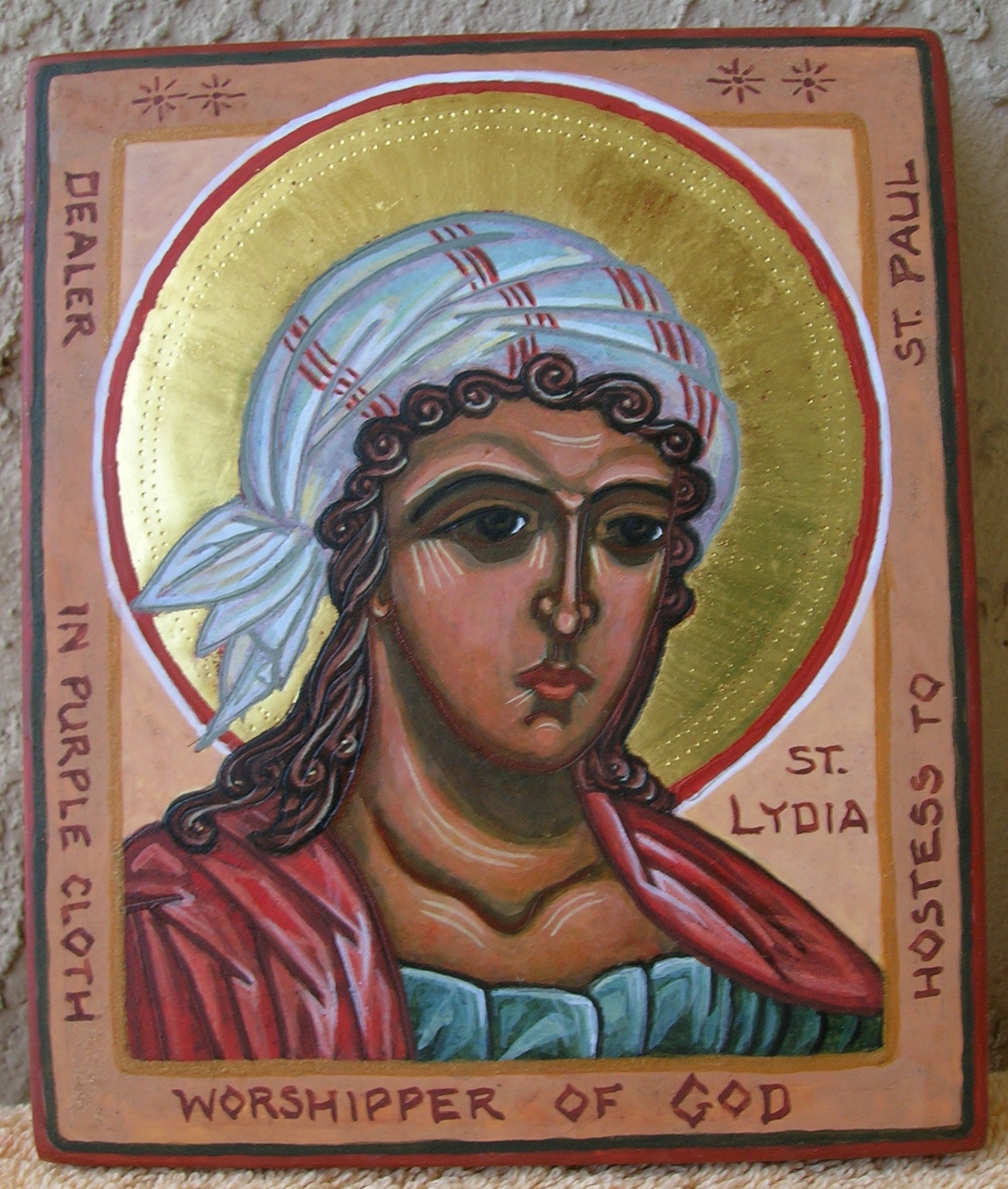 When the Apostle Paul neared the end of the Asian continent, he had a dream. In it, a man was telling him "come help us!" It was all of the invitation that Paul needed to take a step from one continent to the other to continue his work of preaching the Gospel and establishing churches.
Upon arriving, Paul encountered a group of women who worshiped near a river. There was a woman there whose name was Lydia. She sold purple cloth which was a lucrative business in those days. We don't know if she was married, or widowed, or perhaps perpetually single. But, she was a partner in planting the first church in Europe. Lydia, seller of purple, woman of hospitality, church planter.
Upon entering Europe, Paul was entering a new world. That new world included new ways of doing things. God's Spirit was not going to be restrained in the means of both preaching the Gospel and sustaining it through vibrant congregations.
Some time later, when Paul sends a message to the church in Philippi, he mentions just a few people by name. One is his coworker, Epaphroditus, who was sent ahead. Another is Clement about whom we know almost nothing. The other two are women. Paul is urging Euodia and Syntyche to be of "one mind". Were they in conflict? Did they have a deep disagreement? Or, was Paul asking them to have the same attitude about something that he did?
They are two of the three people addressed personally in that church. This suggests that they are not just two people fighting but two people of influence whose relationship with each other would have an impact upon the entire Christian community in that city. Regardless of how Paul described them, they were his coworkers in the Gospel.
The Gospel moves forward. Across continents and cultures, fulfilling Peter's prophecy in Acts 2 (drawn from the vision of Joel),
17 'In the last days it will be, God declares,
that I will pour out my Spirit upon all flesh,
and your sons and your daughters shall prophesy,
and your young men shall see visions,
and your old men shall dream dreams.
18 Even upon my slaves, both men and women,
in those days I will pour out my Spirit;
and they shall prophesy.
Thanks be to God that uses all of us to accomplish his purposes in this world. May we be a community that does the same.
O God, you have prepared for those who love you such good things as surpass our understanding: Pour into our hearts such love towards you, that we, loving you in all things and above all things, may obtain your promises, which exceed all that we can desire; through Jesus Christ our Lord, who lives and reigns with you and the Holy Spirit, one God, for ever and ever. Amen.