... October 13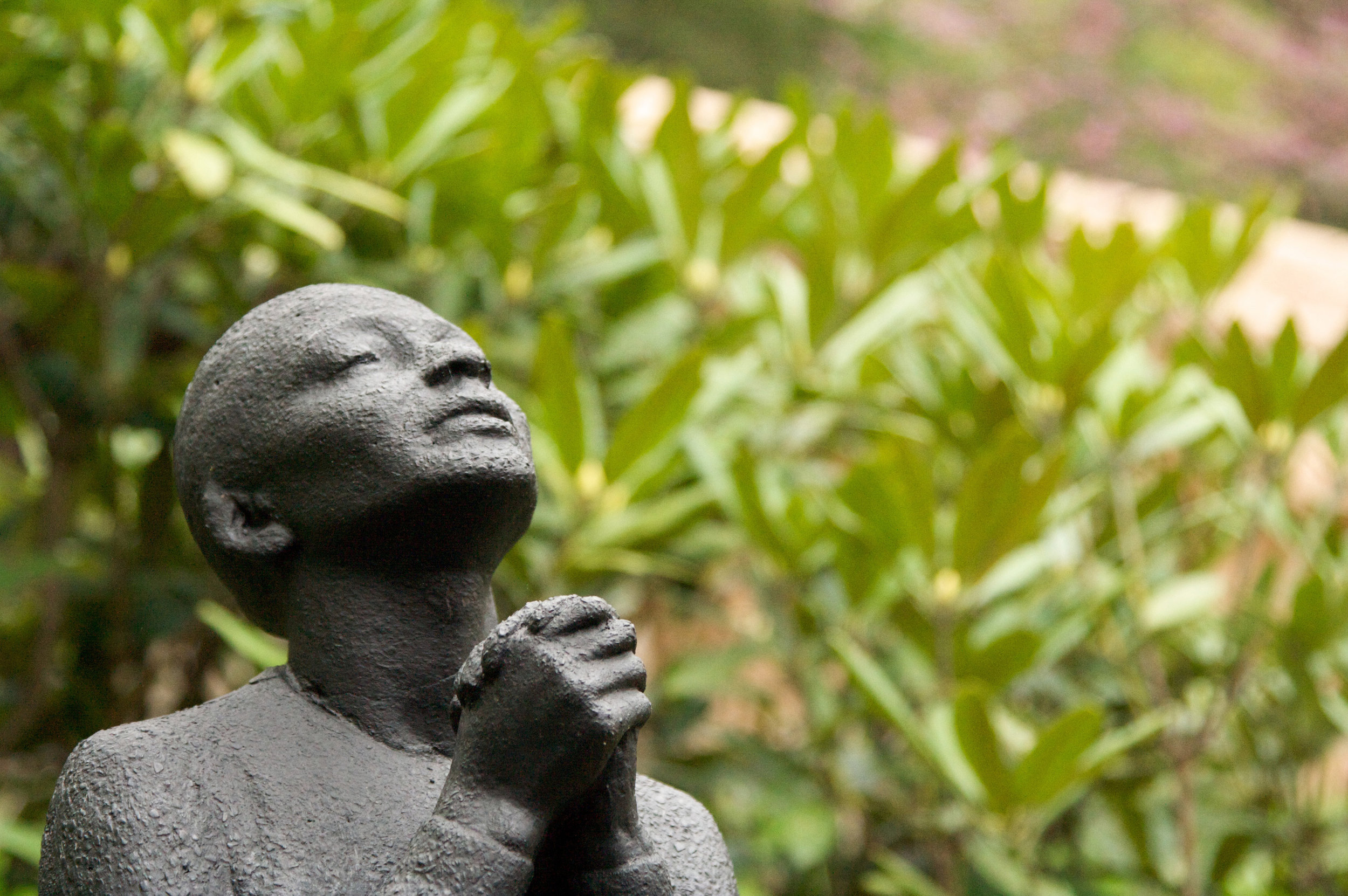 Readings for the Week of October 14
Our Old Testament readings this week each acknowledge the darkness that those faithful to God sometime go through. Each reveal to us that faithfulness is not always easy nor simple. Psalm 22 is a poetic account of David's experiences running from Saul and the depression he experienced feeling separated from God. Most notably, Psalm 22 is one of two Psalms Jesus quoted during his suffering on the cross. It is often referred to as his "cry of dereliction".
The second reading, from Job, is an account of his experience crying out to God. Job is frequently described as an icon of faithfulness. The book that bears his name shows us that faithfulness requires honesty with God and also with ourselves. Job bears witness to the fact that God can take our honesty, he's neither offended nor surprised. But, we also have to bear up under God's truth. God owes Job nothing. God doesn't owe Job a quick responses or any response at all. Job experiences this as darkness too. In vv. 23ff:
If I go forward, he is not there; or backward, I cannot perceive him;
on the left he hides, and I cannot behold him; I turn to the right, but I cannot see him.
God has made my heart faint; the Almighty has terrified me;
If only I could vanish in darkness, and thick darkness would cover my face!
Life in the Kingdom will not be sunshine and roses. There will be times of darkness. But, whether we experience the presence of God or not he is there, he is here. What Walter Brueggemann says about the Psalms can equally be said of Job.
Against all of this the Psalms issue a mighty protest and invite us into a more honest facing of the darkness. The reason the darkness may be faced and lived in is that even in the darkness, there is One to address. The One to address is in the darkness but is not simply a part of the darkness (John 1:1-5). Because this One has promised to be in the darkness with us, we find the darkness strangely transformed, not by the power of easy light but by the power of relentless solidarity.
God's relentless solidarity is one of the many gifts of Christ's incarnation and the presence of God's Holy Spirit.
Lord, we pray that your grace may always precede and follow us, that we may continually be given to good works; through Jesus Christ our Lord, who lives and reigns with you and the Holy Spirit, one God, now and for ever. Amen.